About
Backup Continuity
(Data Backup & Data Recovery Syracuse NY)
Whether mandated to keep back-ups due to your industry or understanding the importance of data loss prevention, at CRT we focus on having industry leading solutions to ensure your data and systems are not lost. A significant misconception of good continuity practices is just having back-up data sets. Unfortunately, often, the time it takes to restore backed-up data can be equally as disruptive as not having the back-ups at all if the proper solution is not in place. If your business systems are high availability we understand the importance of having zero downtime. On-premises virtual back-up workability supports a Service Level Agreement (SLA) of under one hour. From a network level we offer inline network redundancies options on Local Area Network (LAN) customized to fit the client's needs. Redundant internet provider connectivity solutions offer network edge redundancy, and as such, depending on one Internet Service Provider solution is a thing of the past. Computer Related Technologies understands and respects our clients' needs for optimal systems with minimal interruptions.
Full Server/Workstation Restoration
Granular File Restoration
Screen Shot Back-up Verification and Notification
Onsite Virtual Image Back-up Workability
Off Site Back-up Replication
Certified
Networking Partners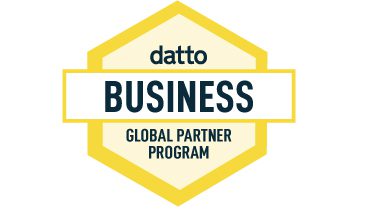 Why Use Our Data Recovery Syracuse NY Services?
If you want to work with people who know all about data recovery, we're here to help. We offer data backup and data recovery Syracuse NY services that you can count on. Here is some more information about data and what we can do to recover files that you may not know are recoverable.
First, imagine how your data could disappear and need to be recovered. For instance, if you have a file and your hard drive is having issues, it could disappear without you knowing how to find it again. We recommend in this kind of situation for you not to use your computer again so the data stays on the system. If you try to keep using a computer with hard drive issues, then the data you erased may be written over by mistake and then there are more limited ways that you can get your data back.
When you erase something on a computer through the recycle bin, you're not actually deleting it forever. It just moves to a part of your hard drive where it can be rewritten when the space is needed in the future. So, if you deleted something that you need now, you should let us know right away so we can get your file back without any issue. We have the right tools for the job and recommend that you let us do the work. You may think you can do it yourself but if you don't know the ins and outs of data recovery you could make a costly mistake.
Our data recovery services are well worth what we charge for them. You can shop around but you're going to find that through us, you get a great deal on a great service. We don't want you to go elsewhere so we always make sure that what we charge is worth it to those that want to do business with us now or in the future. Contact us today to let us know what you need help with and we'll let you know what it'll cost. You're sure to be happy with the price quote so don't hesitate to contact us right away!
We want to make sure that your data is recovered properly so we use tools and software that work to get your data back to you in a short period of time. When you lose some data for any reason, you need to let us know right away that our assistance is needed. That way, we can send an expert out to get things back in working order for you. We also offer other services so be sure you look around at our website to learn more about what we can do for you!
It's easy to see that we know what we're doing as a data recovery Syracuse NY company. If you want to get help from the best in the business, then contact us. We'll get your data back and you'll be able to use it again like it was never deleted in the first place.
TESTIMONIALS
What People Are Saying
Howard and Jason are always ready to help with break-fix solutions and most of all guidance with Plan & Print's long -term and back-up network solutions. As a service bureau for construction information management we can't afford to be down or offline and CRT is there for us when we need them.
We have always been able to depend on CRT. We always feel comfortable with there guidance and knowledge. They provide us with excellent support and tremendous efficiency. They are always in our corner.
We hired CRT a little over 2 years ago to handle our IT. Jason has been our main contact and has done everything from wiring our offices for voice & data, to setting up a network system, handling security of that system, building computers that will handle our CAD needs, and keeping our Accounting system updated and running on all our computers. Jason has been a "life-saver" for our business. We are fast paced and need our computer system to be operating efficiently all the time. If we have a system error or the system goes down, Jason is quick to handle getting us up and running again. I would highly recommend Jason and CRT.
Our Service Calls are cut down to a minimal after CRT redid our network and servers. There planning of our systems has led to a continuous uptime with great performance. I never worry about our systems backups after CRT has assisted with them. Thank you CRT!
Fill out the form for a Free Consultation and Site Survey
Office
8110 Como Ln, Clay, NY 134041
Hours
Monday: 8AM–5PM
Tuesday: 8AM–5PM
Wednesday: 8AM–5PM
Thursday: 8AM–5PM
Friday: 8AM–5PM
Saturday: Closed
Sunday: Closed
Call Us
(315)572-9008
(315)572-9007